Alison Clews
Regular price
Sale price
£20.00
Unit price
per
Sale
Sold out
Welcome to an insight to your soul. 
Your Soul Singing Oracle Cards are a tool for self-reflection, insight and inspiration.
This full deck of 44 oracle cards will uplift and inspire, helping you connect to what your soul needs in the moment.  Each card is a union of a channelled image and message to help you connect with the insight and guidance you need.
How To Use Your Oracle Cards
You can do spreads with oracle cards in a similar way you would use Angel cards, however a popular way to use oracle cards is to shuffle them and then select a single card - this is the way I use them.  
Choose A Card For The Day
If you're new to oracle cards you could choose a card each morning, trust your inner wisdom and that can form a message for the day or some aspect of yourself to focus on.  In fact, pulling cards like this is a great way to build your intuition.
Sit, holding the deck, and when you are ready begin shuffling the deck.  I like to simply ask "what do I need to know today?" When it feels right, pull a single card, read the message and sense any feelings you may get from the picture and/or the message.
As you notice the thoughts and feelings that emerge you may want to write about it in a journal, you could carry the card with you during the day or prop it up somewhere you can see it.  Simply be aware of the thoughts and feelings that arise as you think and feel about it.
Oracle Card Spread

A 3-card spread is also popular and I find this method better for insights into situations that are troubling you or when you find yourself blocked and unsure how to progress.
Sit, holding the deck, begin to shuffle when you're ready.  As you shuffle, hold in your mind the specific situation you need guidance with or insight into.  When it feels right, pull 3 cards shuffling in between, read the messages and sense any feelings you may get from the pictures and/or the messages.
What The Cards Say
There are 44 cards in the deck - each card gives you a channelled message and a channelled image, allow intuition to guide you.  
Ultimately, it's you – your connection, intuition and interpretation – that shapes the reading, not just the cards. 
About The Creators
This deck is illustrated by Alison Clews in collaboration with my good friend and gifted, intuitive writer Jackie Murray.
Share
View full details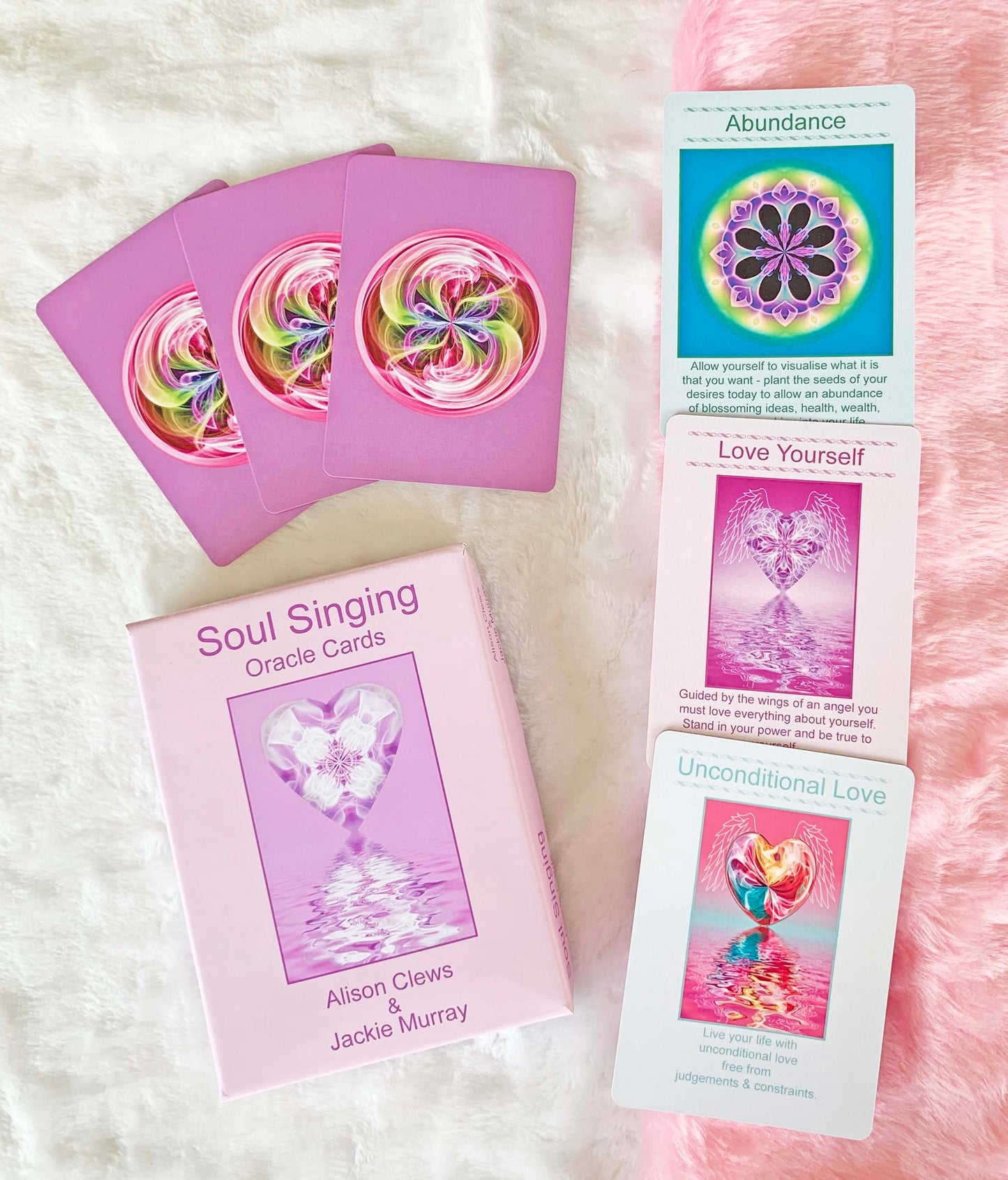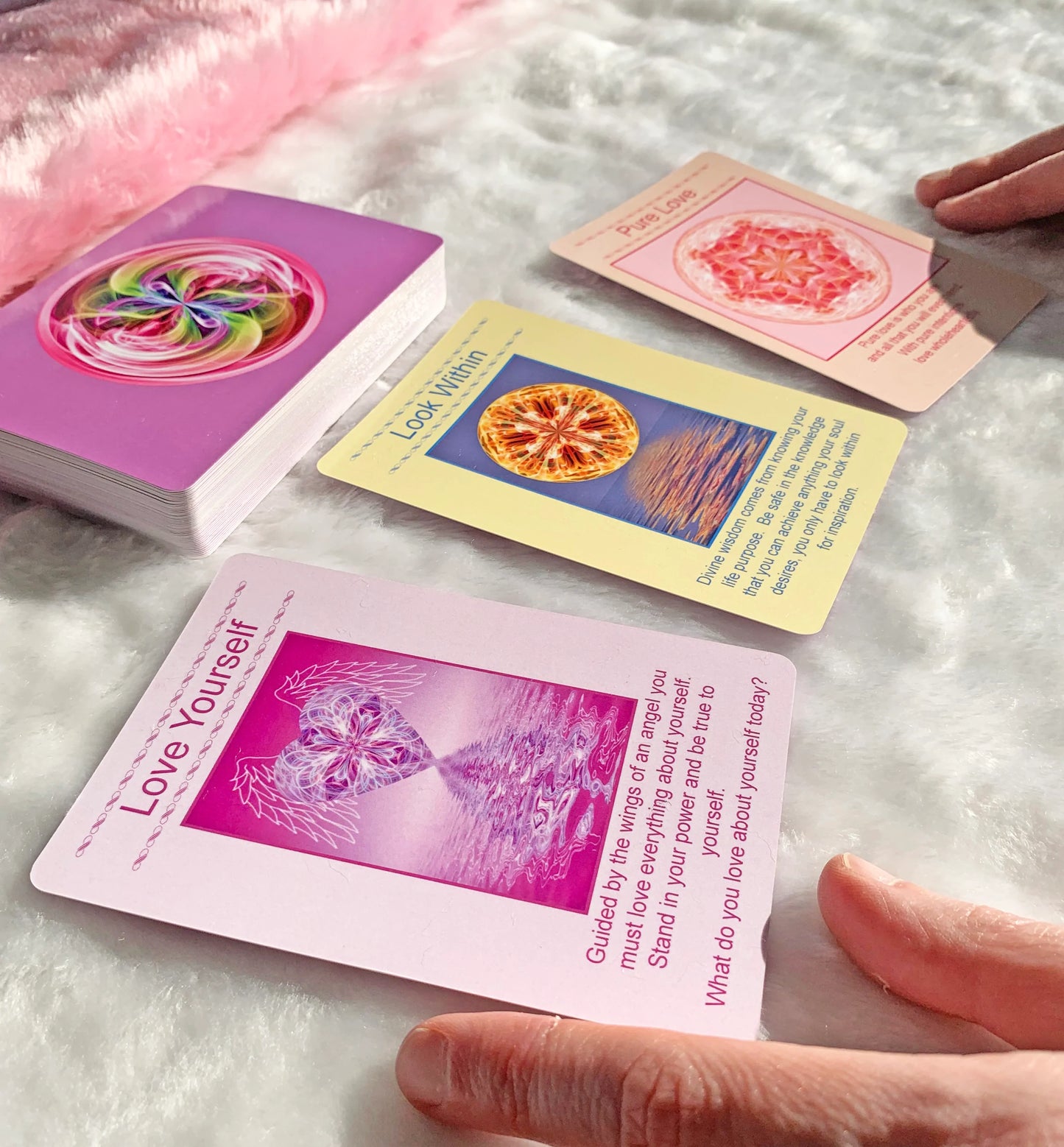 Soul Cards
I was lucky enough to have been given the beautiful Soul cards as a birthday present. Gorgeous designs as always and perfect messages. I will treasure them and use them in my healing work.
Thank you! xxx
Beautiful
I would just like to say I purchased the soul singing oracle card's yesterday and they are absolutely beautiful well worth the money thankyou very much 🙏
Soul singing oracle cards
Thank you very much Alison for your beautiful Soul singing Oracle cards.My order came in no time and so beautifully wrapped and presented.I was guided to the same card twice which really fitted with what I needed to hear.The cards are so beautiful and uplifting.When I ask for guidance I recieve just what I need to know.It helps me feel supported,and go about my life more lightly and happily.Thank you both for the creation of these amazing cards.I will be using regularly to support me on my spiritual journey.Much love and blessings Diane🥰🙏❤️🎉🌈🎁
Soul singing oracle cards
Item came in great time and great condition thanks good cards and card stock really good great positive messages with intuitive pictures. Great buy.
Soul singing oracle cards
I bought these cards and they are great with wonderful intuitive messages pictures and colours. The card stock is really good and they shuffle well. Would recommend these to anyone. Great cards. ⭐️⭐️⭐️⭐️⭐️
Oracle Card Details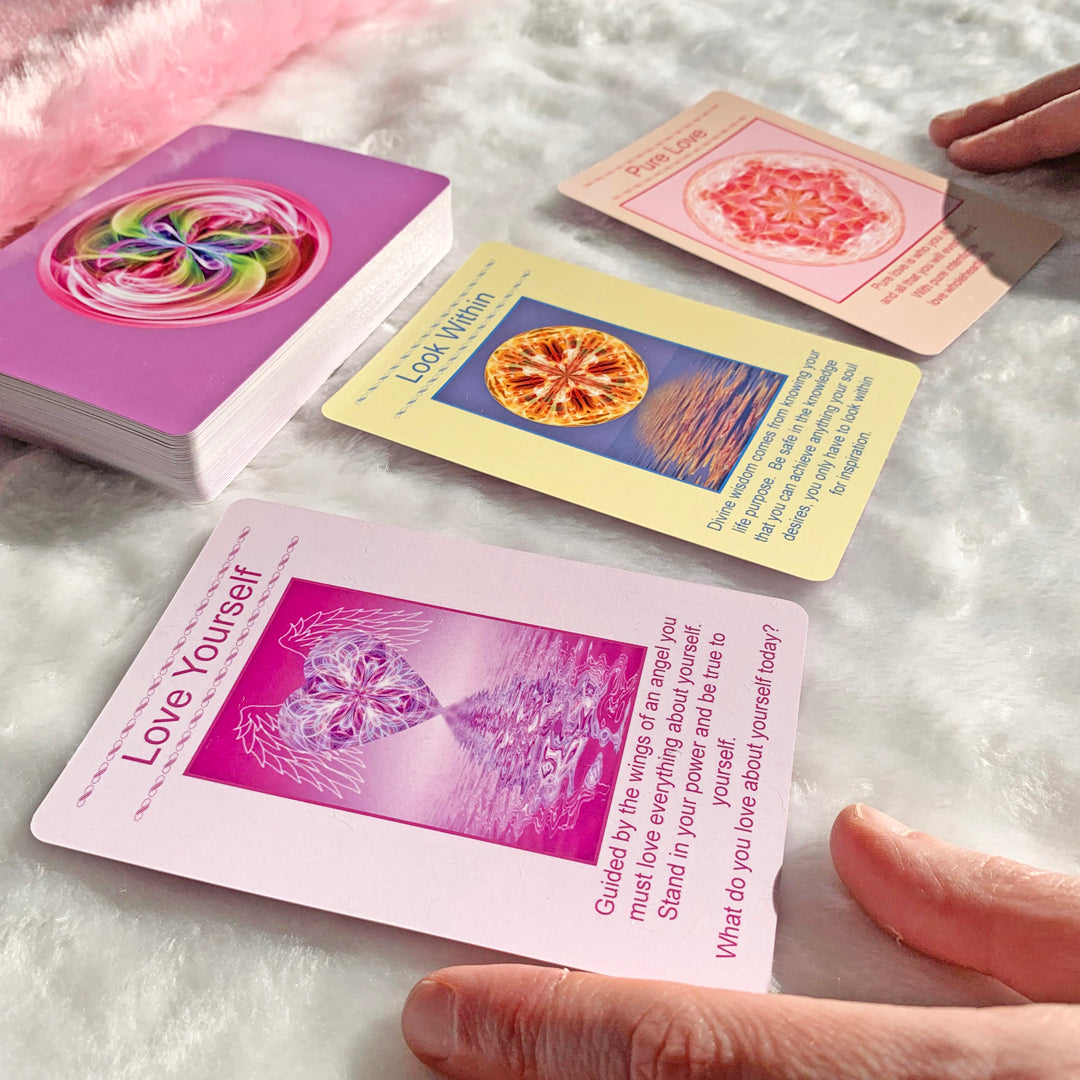 Highlights

44 cards - each card contains the union of a channelled picture and message.
Can be used for inspiration, meditation and guidance to help you connect with your soul's true purpose.
Card Info

All cards are printed in the UK - the box is produced in the UK and hand assembled and printed by me.

Each card measures approx 5 inches x 3.5 inches or130mm x 90mm